Early in September I attended CoNexion, Nexion's international conference. History has always proven this to be a highly engaged, energetic and exciting event and this year was truly no different. Arriving at Loews Royal Pacific Resort is always exciting, as who doesn't love Universal Orlando? Everything about the resort was spot on, from check-in, to the comfortable room, to dining at the City Walk, to the opening reception and of course our exclusive visit to a portion of the park and the opportunity to experience a brand new ride. A big shout-out and thank you to that team for hosting us!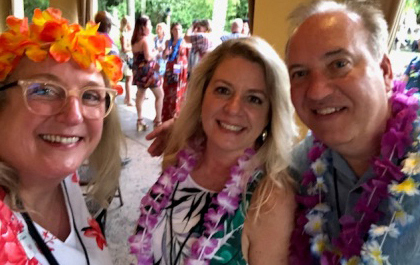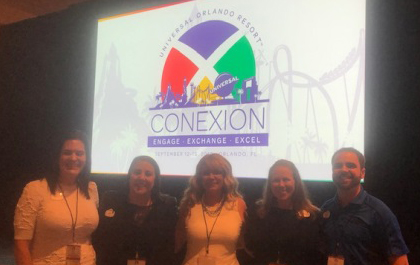 The keynote speaker was fantastic! Scott Chesney woke up one day without the use of his legs. He shared knowing the peaks only because we recognize the valley. I think the thing that most resonated with me was recognizing the beauty around us even when we are in a valley and making the choice to decide there are no more bad days – challenging times, sad moments, but no more bad days. He practices and suggests the Attitude of Gratitude: keeping a list of the 12 things you're grateful for each day. How can you not turn around your perspective with that practice? It was an impactful way to kick off the event!
There were many other highlights to the event. VAX had a full house for our workshop and one agent even wrote me a thank-you note before she left the workshop! I love to make the event worthwhile, sharing our VAX updates and enhancements. Another agent came by the tradeshow to share a praise report saying she loves VAX for the ease of booking and the resources and is using the content on The Compass daily! All that praise and we even won the award for Best Technology/Booking Tool!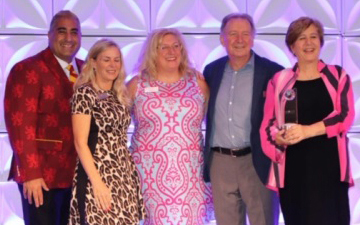 Ron Jacobs, the president of Funjet Vacations, had a great fireside chat with Jackie Friedman, sharing an overview of the last year with Apple Leisure Group Vacations and the plans to make 2020 better.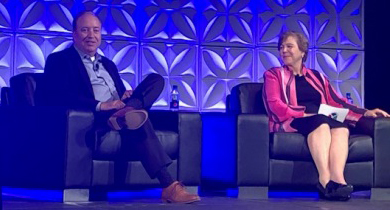 Ron was also featured in a great Truth or Dare panel with Coach Martin. There was singing and dancing as the result of some of the dares, but it was a fun panel to learn more about the brands represented.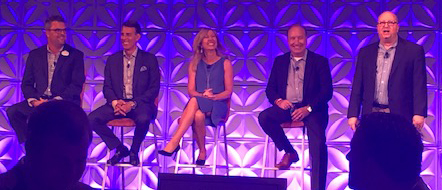 We ended the event with a night at Epcot Center and enjoyed the new Frozen ride and one of the last nights of the IllumiNations show as well as the International Food & Wine Festival.