CONTACT US
Full contact information can be found in our Help Center.
GET STARTED TODAY, IT'S FREE!
Register with VAX
Members of a host agency or consortia may already have access to VAX. Please contact your VAX Site Manager to request your login credentials today.
ARE YOU A SUPPLIER INTERESTED IN VAX?
Contact our engagement team at: vaxmarketing@vaxvacationaccess.com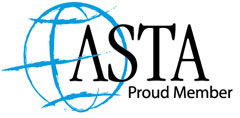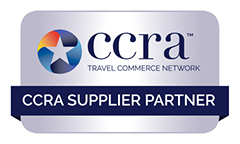 VAX: THE AWARD-WINNING LEISURE TRAVEL MARKETPLACE
VAX VacationAccess is the platform of choice for more than 88,000 registered leisure travel professionals. We provide free access to agents to research, market and sell profitable vacation packages and provide agents with the education programs and marketing tools you need to grow your business.
With VAX, you can create personalized vacation packages for your clients that include air, hotel and car rental accommodations available from 50 leisure-focused travel suppliers in destinations all over the world, from Las Vegas to Tahiti, all without a GDS.
VAX is designed exclusively for travel professionals and we are always listening to agents' feedback and input to make enhancements on our site. We want VAX to work for you to help you increase your productivity and focus your business strategies.
WHY DO AGENTS LOVE VAX?
Travel agents love VAX because our site:
Is 100% focused on agents and provides tools and content to help agents research, market and sell profitable vacations
Has the most leading travel suppliers in one place
Is free and easy to use!
Provides educational opportunities to support agent growth
Is always evolving with new enhancements and supplier relationships
VAX'S TRAVALLIANCEMEDIA TRAVVY AWARDS

Best Travel Technology Provider
2015, 2016, 2017

Best Travel Agent Reservation System
2016, 2017
VAX'S TRAVEL WEEKLY MAGELLAN AWARDS

Gold:
Booking Interface
2016

Education Program
2015, 2017

Travel Agent Only Website
2012, 2013, 2017

Marketing Website Overall
2011, 2012, 2013

Marketing Campaign
2011, 2012, 2015
Silver:
Travel Agent Only Website
2015, 2016

Marketing Campaign
2013, 2014, 2016, 2017

Trip Planning
2011

Booking Interface
2011